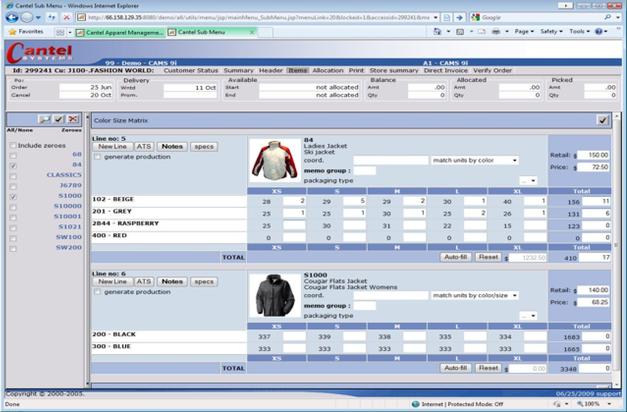 Order Entry

The in-house order entry module is designed for speed and efficiency. Especially for telephone orders.

Colour-size matrix Quantities are entered into the colour size dimension matrix, which fits each style

Customer Order Query Check status of other orders and shipments.

Email Confirmations. print as PDF and email to customer.

Price list provides the price according to customer, market, currency, level and discount rules.

Available to Ship Available stock displays beside each size. Click to see full ATS by warehouse and by PO ETA date.